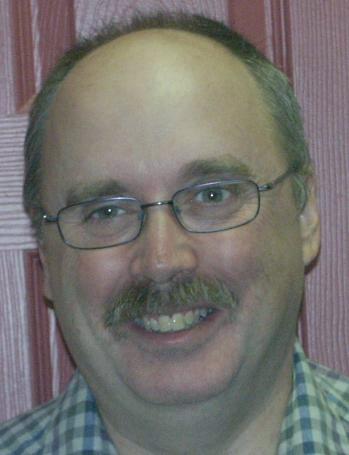 Who Is Dave Dunfield?
Hello, my name is "Dave Dunfield" and at the time of writing this document (2020) I am 60 years of age.
I have been very interested and involved in various fields of computing since the mid 70's.
I am primarily a software person, but my knowlege and experience differ from many others because:
I was involved before computers were at all common or well known, learned by "doing" on early systems where little was provided for you, and exactly what a "computer" is was still being defined.
I've implemented many of the things taken for granted now, and know how the core of systems work at a much deeper level than most.
Through most of my endevors I have written my own code. I am generally not in a rush to use canned libraries or open source (but I will if is necessary and it makes sense).
Here is some of the software and products which were based on my software that I have designed and implemented over the years:
Operating systems: From simple command interfaces to hardware, more complex single user/task execututives to complete multi user environments.
Debug tools: Simple "monitor" programs, complete software debuggers, full system diagnostic tools, as well as various debugging capabilities in custom control systems of my design.
Development tools: Compilers, Assemblers, Interpreters and various tools and languages for proprietary systems.
A series of data switching systems.
A couple corporate large tele/video conferencing systems.
A series of small voice PBX systems.
Complete on/off site control and monitoring systems for a series of small to medium sized power generating wind turbines (2kw to 50kw).
Numerous other control systems.
Although primarily a software guy, I have a great deal of hardware related knowlege and experience. I have designed and constructed many hardware devices including:
Complete computer systems (not just assembling clone PCs - done plenty of those), but complete systems of my own design (hardware and software).
Lots of test equipment.
Home automation systems and devices.
Diskette/Software/CDrom duplication equipment.
Industrial control systems.
Custom devices of all sorts.
Telephone systems.
Radio communication systems.
Radio control and information transfer systems.
MANY smaller/embedded systems to accomplish varied tasks.
I do have a fairly well equipped lab.
Here's a sample of some of the jobs I have performed, and a few notes on some of other things I've done. I am always looking for new challanges, and am happy to consider anything from a single small project to full time employment. Please contact me if this sounds interesting to you.
Here is my account of how myself and my products came to where we are!
What else about me?
I am Canadian, I live near Ottawa Ontario, I am married to a wonderful wife, I have two kids - both moved out and on their own now. I was an avid motorcyclist until 2019, love to travel and see places, an avid cruiser (not lately with the world situation, but hopefully it will recover). Other than that, I mostly enjoy quiet time at home, am always working on something (even when I don't appear to, there's something going on in the back of my mind). Enjoy the barbeque, have gas, but really prefer the big ceramic kamado grill! (have a small one too so I can keep going in the garage during the winter).
Have a look at my Dave's Old Computers site.
Dave Dunfield - (contact me)
February, 2022
---
Back to DDS main page.