Cameras
---
I'm still in the process or working out pricing. In the meantime, I am willing to entertain offers.
---
35mm Camera Gear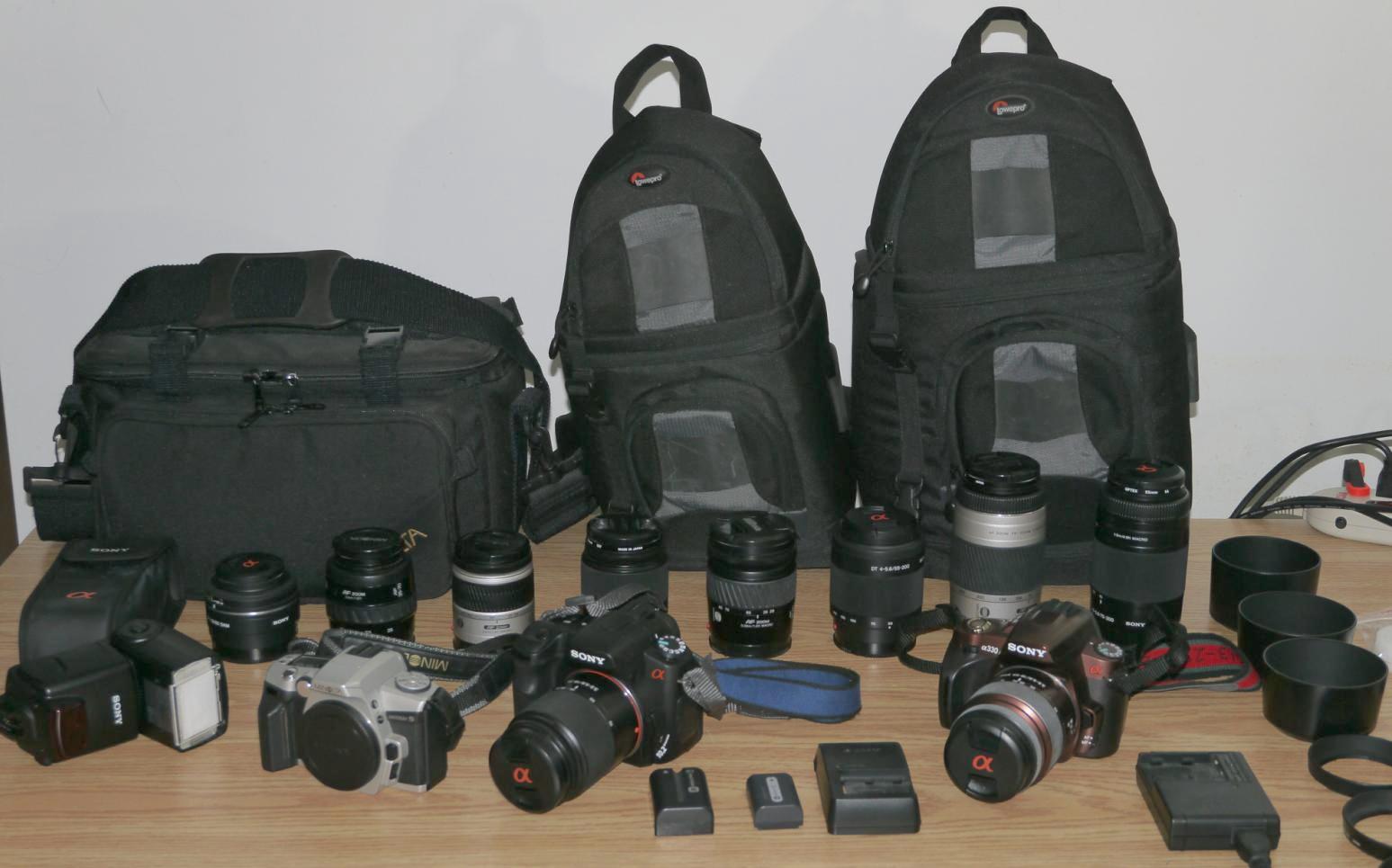 Camera Bodies

Sony A200 Digital Black
Sony A330 Digital Brown
Minolta MAXXUM-5 Film Silver

Lenses

Sony DT 1.8/50 SAM Black
Sony 18-55 3.5-5.6 Brown
Sony 18-70 3.5-5.6 Black
Sony 18-70 3.5-5.6 Black
Sony 35-70 3.5-4.5 Black
Sony 55-200 4.0-5.6 Black
Sony 75-300 4.5-5.6 Black
Minolta 28-80 3.5-5.6 Silver
Minolta 28-80 3.5-5.6 Black
Minolta 75-300 4.5-5.6 Silver

Accessories

Sony HVL-F43AM Flash
Batteries & Chargers for A200 and A330
Small DSLR backpack
Large DSLR Backpack
Minolta Camera bag (Partitioned for Lenses)
Assorted Lens hoods and extra caps
---
Antique Kodak Brownie "Hawkeye"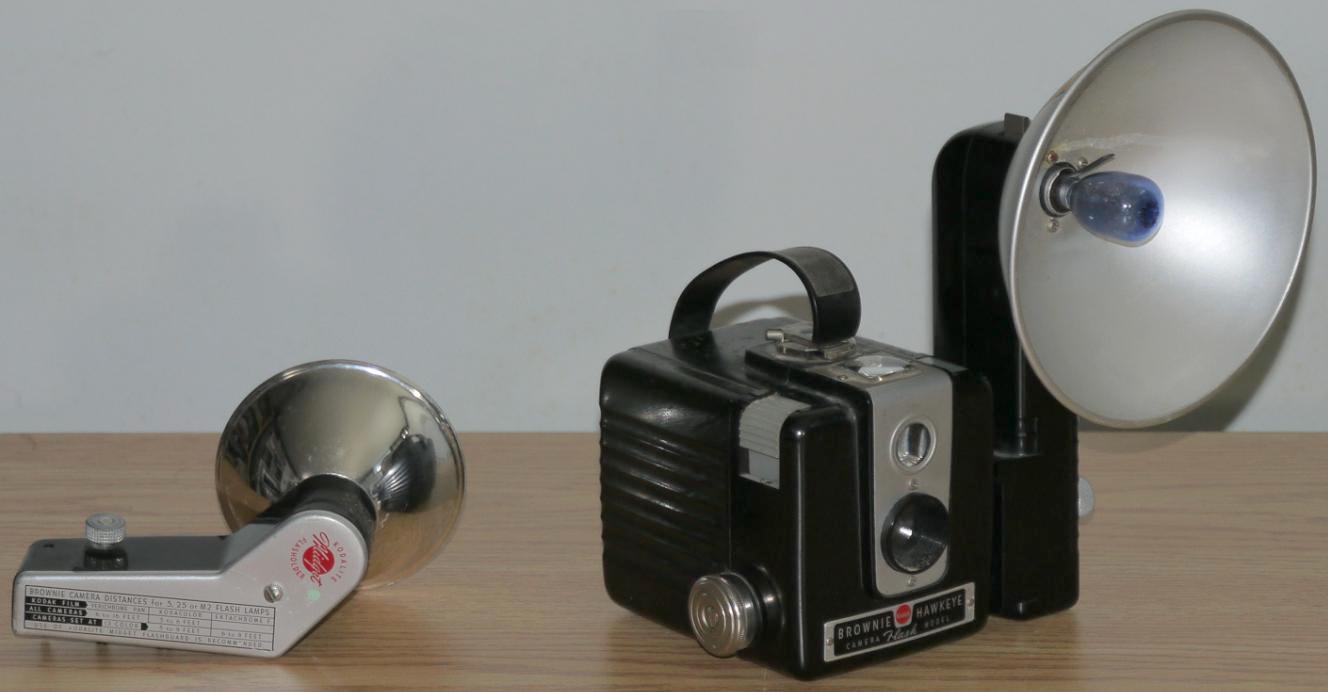 This may be of interest to collectors. I've had it for a long time, and before that it was my Mothers when she was quite young. So it does have a few years on it. It uses 620 film. The two flash units are original Kodak and were made for this camera. Here is a photo of it open from the back.
---
Back to For Sale page!