Amateur Radio Gear
---
I'm still in the process or working out pricing. In the meantime, I am willing to entertain offers.
---
Amateur Radio Transceivers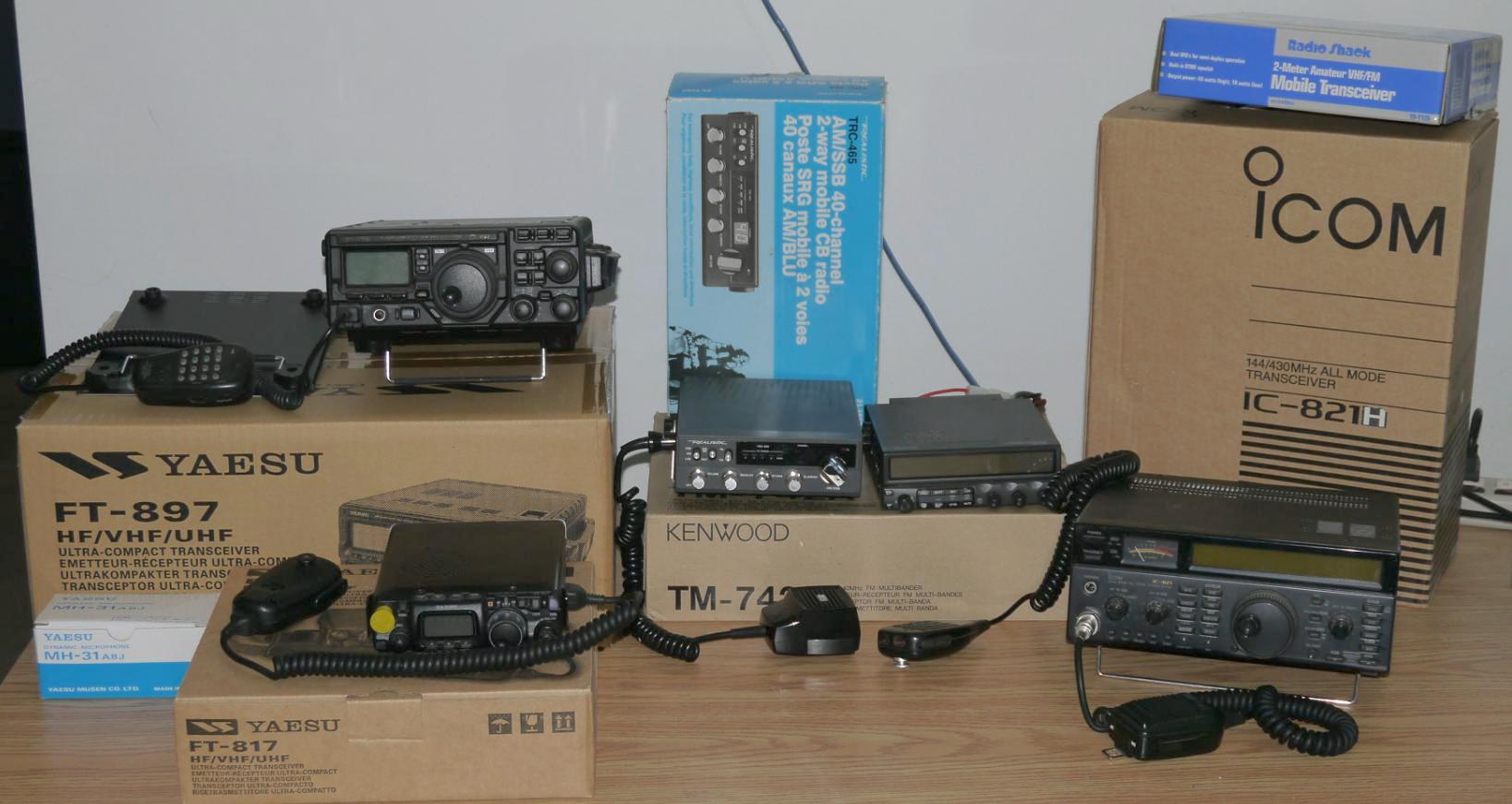 Yaesu FT-897D HF/VHF/UHF 100w
Has optional built-in mains power supply installed. Also has the original bottom plate for mobile operations.
Yaesu FT-817 HH/VHF/UHF ultra compact
Kenwood TM-742 triband VHF/UHF/1.2G
ICOM IC-820H VHF/UHF satalite rig
RadioShack HTX-242 mobile VHF
RadioShack TRC-465 40cb SSB CB
---
Handhelds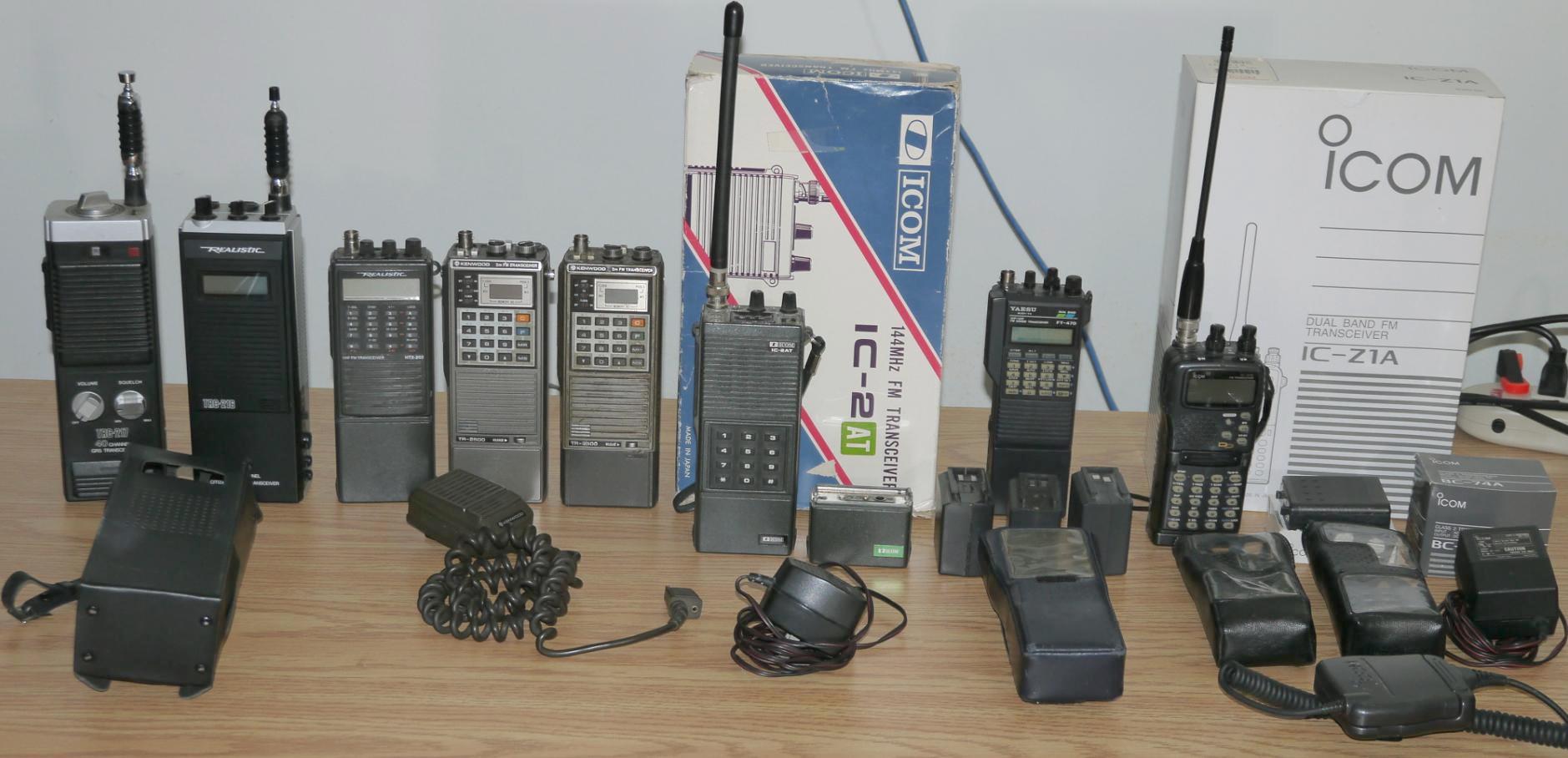 RadioShack TRC-216 40ch CB
RadioShack TRC-217 40ch CB
RadioShack HTX-202 VHF
Kenwood TR-2500 VHF
Kenwood TR-2500 VHF
ICOM IC-2AT VHF
Early synthized, click wheels to set freq!
ICOM IC-Z1A VHF/UHF
Head can be removed and placed on included cable.
---
Assorted Accessories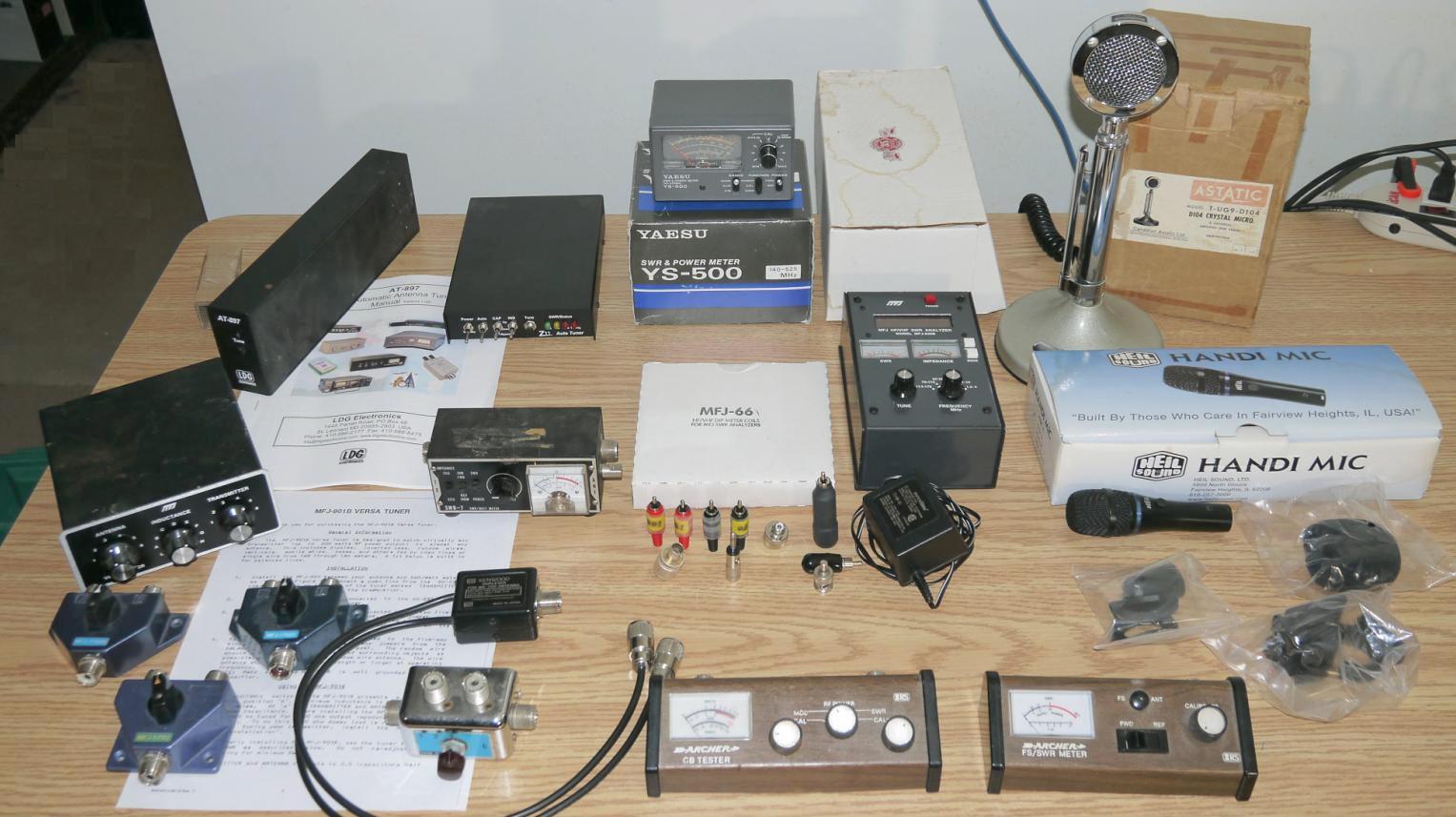 LDG AT-897 Automatic antenna tuner
Z11 automatic antenna tuner
MFJ-901B manual antenna tuner
MFJ SW-259 Antenna Analyser
YAESU YS-500 SWR/POWER meter
SWR-7 SWR/POWER meter
RadioShack CB tester
Does AM modulation level.
RadioShack FS/SWR meter
With MFJ-66 Dip meter coils`;
VHF/UHF duplexor
Assorted antenna switches.
ASTATIC D-103 amplified desk mic.
HEIL Handi MIC
many adapters, cables etc. not shown
---
Packet Modems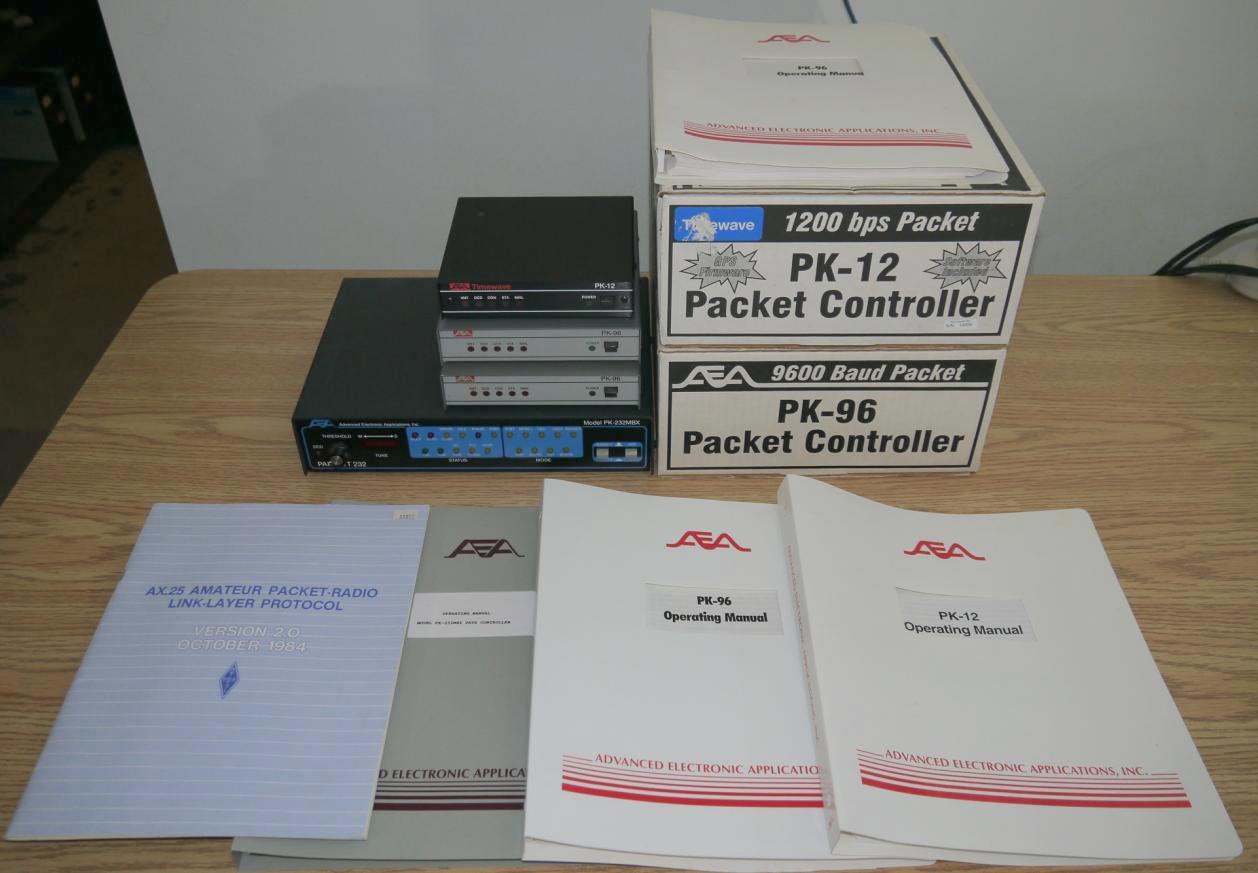 AEA PK-12
AEA PK-96
AEA PK-232
---
Back to For Sale page!